#Day5 Site Map & Navigation for the #NoCode Tools app provides a clear and organized structure, making it easy for users to find the tools and information they need.
Do your app's users struggle with your navigation?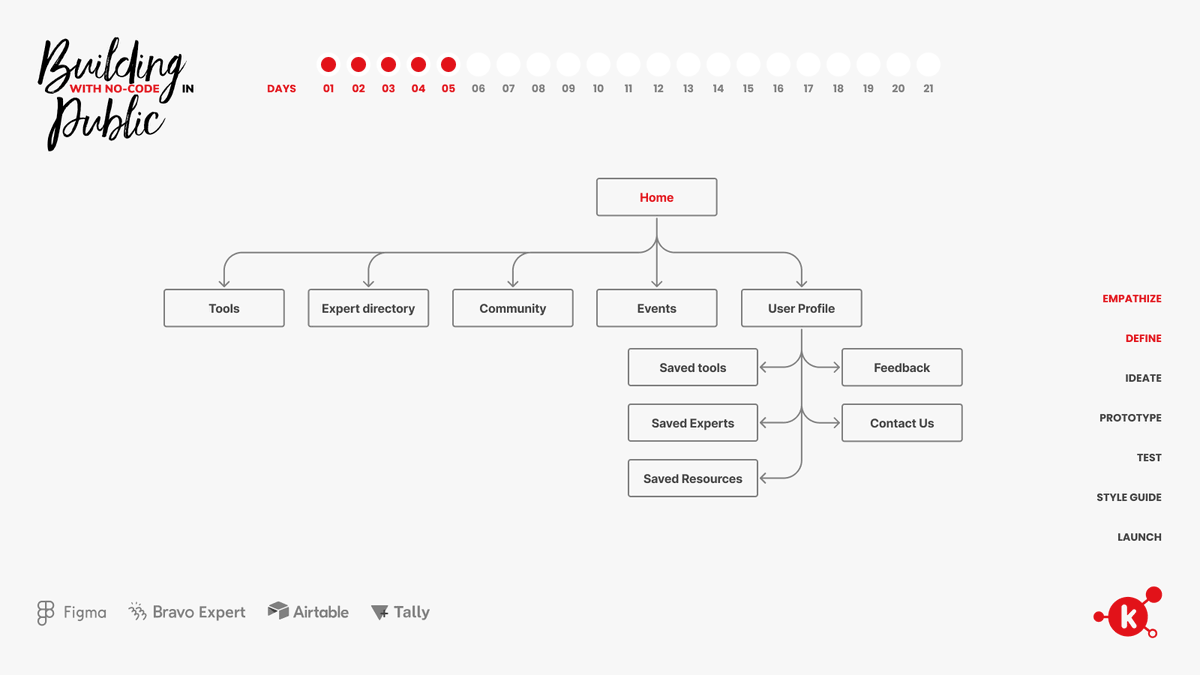 User Flows: Ready to take your No-Code skills to the next level? The Nocode Tools app's intuitive user flows can connect you with the perfect tool or expert.
Are your users getting lost in your app's user flows?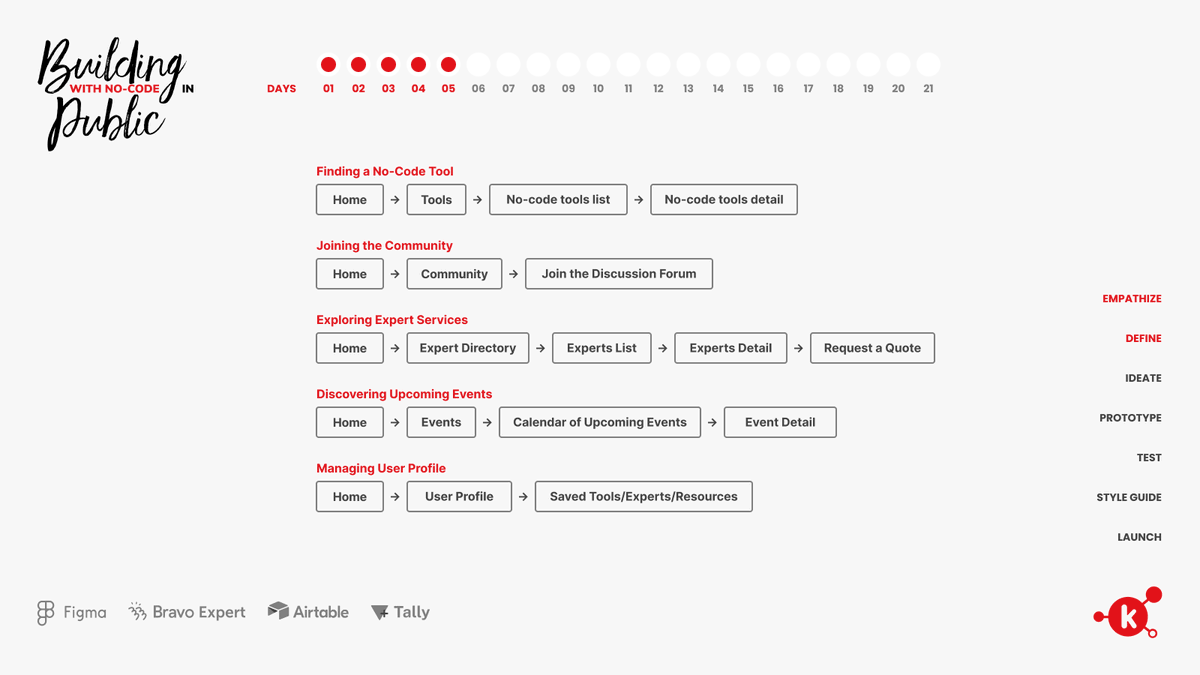 #Buildinginpublic #SiteMap #Navigation #AppDesign #NoCode #Tools #ExpertDirectory #UserFlows